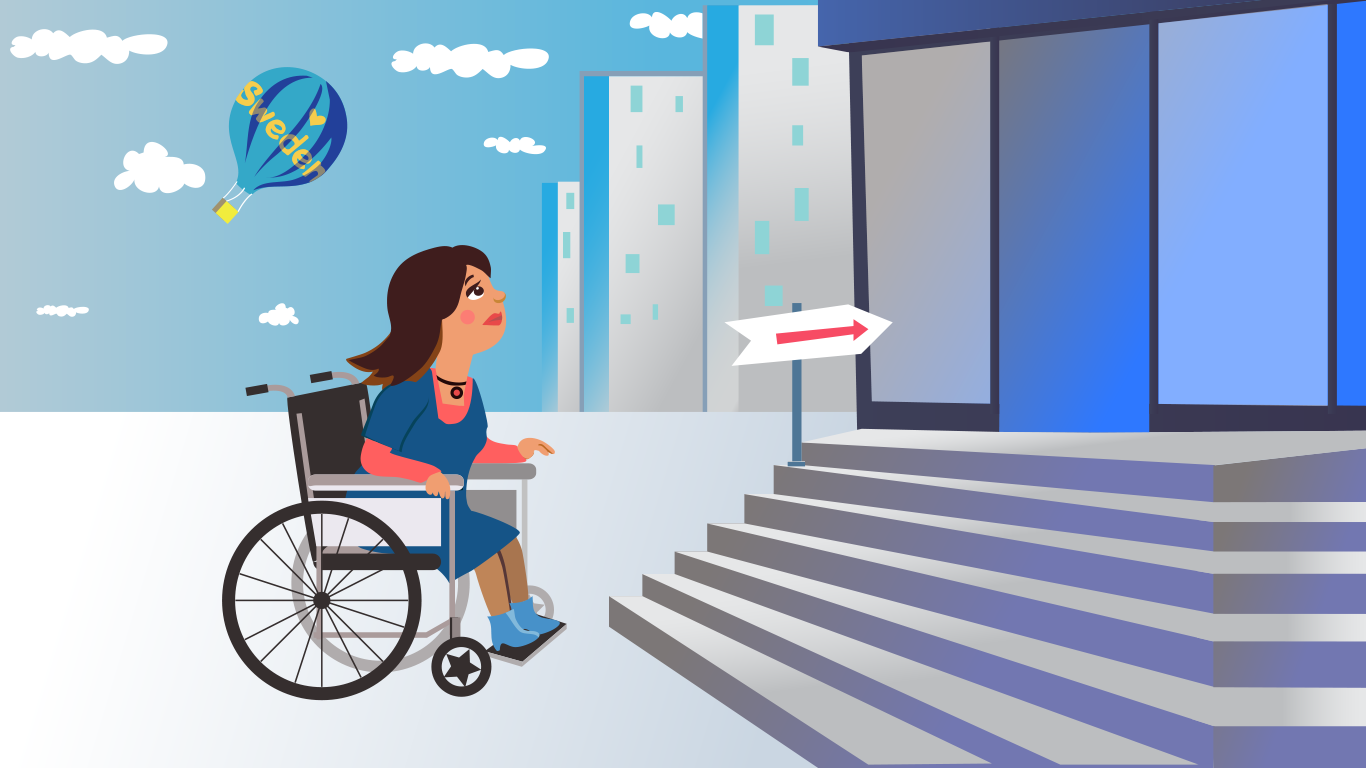 Rights of persons with disabilities
Disability rights are human rights.
The most recent of our human rights conventions is the UN Convention on the Rights of Persons with Disabilities. The Convention is the result of a long struggle by persons with disabilities and has been described as a declaration of independence by the world's largest minority group.
The Convention on the Rights of Persons with Disabilities clearly states that disability is not a static issue but arises in certain situations in relation to the surrounding environment. Disability is thus not a term for individuals or rights holders but for the relationship between a person with a disability and an environment that contains barriers.
The Swedish Discrimination Act defines disability as a permanent physical, mental or intellectual limitation of a person's functional capacity that exist as a consequence of injury or illness that existed at birth, has arisen since then or can be expected to arise.
Would you like to learn more about the rights of persons with disabilities?Contact Hanna and Goliath here .
Read Hannas books on sustainable development and disability rights here.
Read interviews with Hanna on rights of persons with disabilities here
Read more about Hannas previous trainings and work on disability rights here

Hanna and Goliath fortbildar om mänskliga rättigheter hos Funktionsrätt Stockholm den 11 oktober
Den 11 oktober är Hanna and Goliath inbjuden till Funktionsrätt Stockholm för att hålla en fortbildning kring mänskliga rättigheter och funktionsrätt. Vad innebär fatt ha ett holistiskt perspektiv på mänskliga rättigheter för personer med funktionsnedsättningen, hur skyddas de och ..
Read More...
All Latest Work
,
Human Rights
,
Non-discrimination and the Swedish Discrimination Act
,
Rights of persons with disabilities
,
Read More