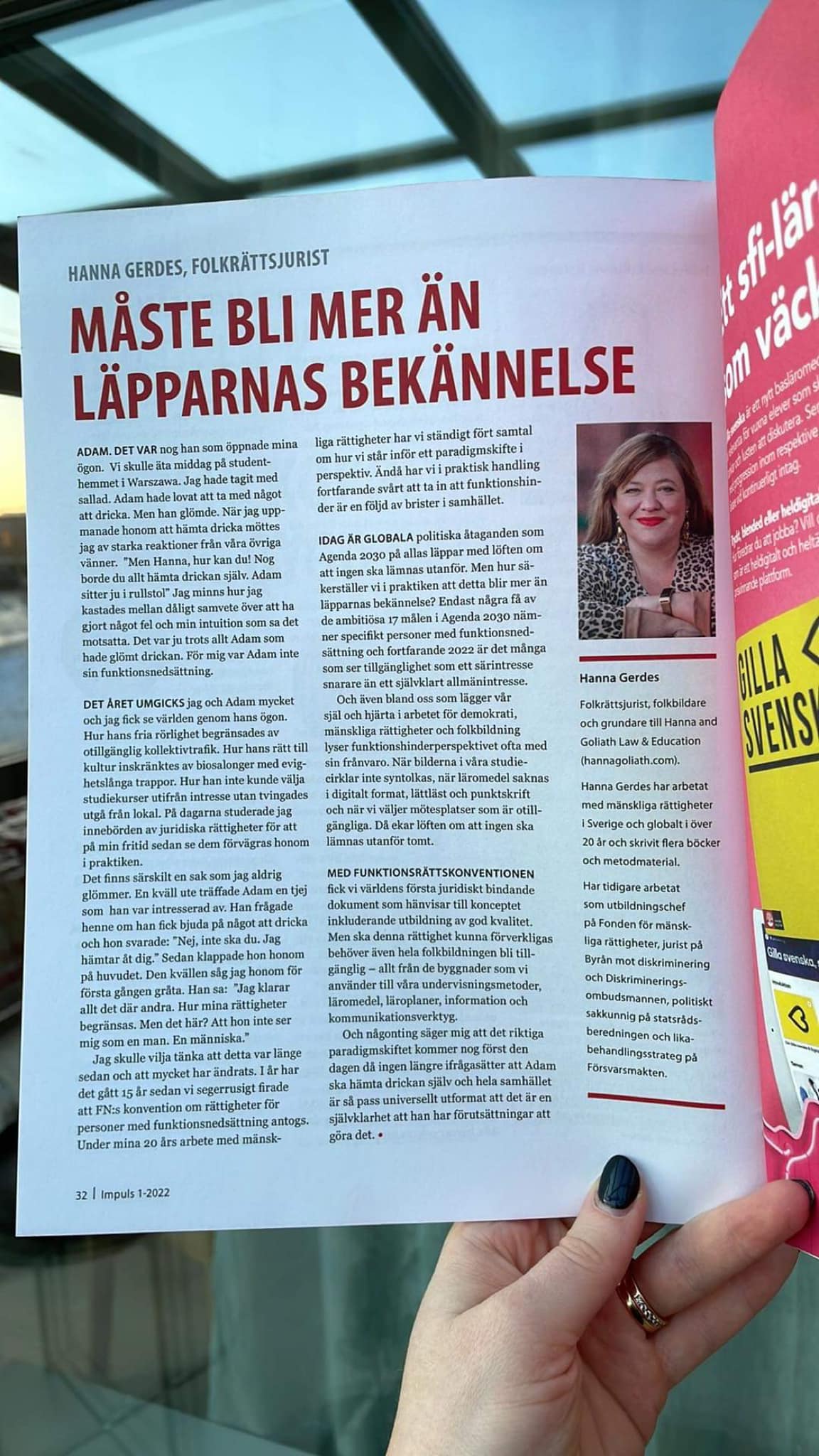 Läs Hanna Gerdes krönika i Tidningen Impuls
"Idag är globala politiska åtaganden som Agenda 2030 på allas läppar med löften om att ingen ska lämnas utanför. Men hur säkerställer vi i praktiken att detta blir mer än läpparnas bekännelse?" I det senaste numret av Tidningen Impuls skriver Hanna and Goliaths grundare Hanna Ge..
Read More...
All Latest Work
,
Human Rights
,
Non-discrimination and the Swedish Discrimination Act
,
Sustainable development and Agenda 2030
,
Read More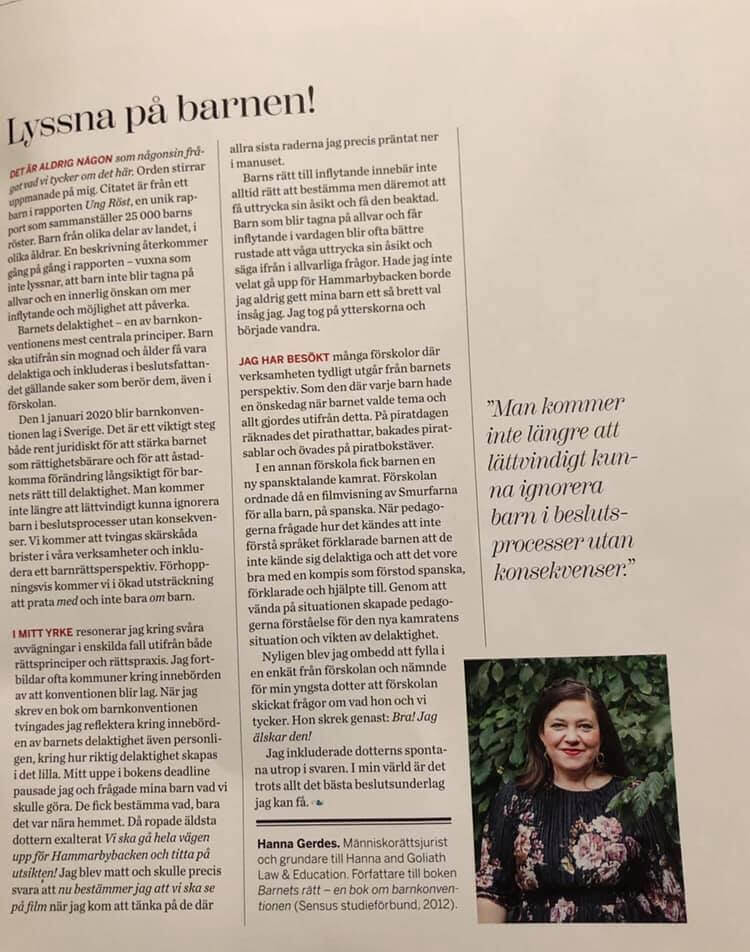 Hanna and Goliath skriver krönika i Förskoletidningen
Förskoletidningen är en tidning som riktar sig till förskolepedagoger i hela Sverige och kommer ut med sex nummer varje år. I 2019 års första nummer av Förskoletidningen skriver Hanna and Goliath en krönika om barnkonventionen och barnets rätt till delaktighet.
Read More...
Read More